Book Launch: 'The Silk Road Rediscovered'
Confederation of Indian Industry hosted a book launch of Wiley's latest publication, 'The Silk Road Rediscovered', by Dr. Anil K. Gupta, on the 16th of July, 2014 at the India Habitat Centre. New Delhi. Dr. Anil K Gupta, The Michael Dingman Chair in Strategy and Globalization at The University of Maryland, addressed a hall packed with audience comprising around 100 people. The book launch was accompanied by a Panel discussion on the burning topic, 'Developing India China Commercial relationships - Challenges and Opportunities'.
Eminent speakers, including the authors Anil K. Gupta and Girija Pande, Executive Chairman, Apex Avalon Pte Ltd), Sridhar Venkiteswaran, Executive Director, Avalon Consulting, Vijay Thadani, CEO, NIIT Ltd., along with Shyam Saran, Former foreign secretary and PM's special envoy, and current chairman of the National Security Advisory Board participated in the event as Panelists. Chandrajit Banerjee, Director General, CII, moderated the panel discussion. The event concluded with official unveiling and launch of the book by Mr. Shyam Saran.
Similar events were conducted in Singapore (14th July 2014) and Mumbai (17th July 2014).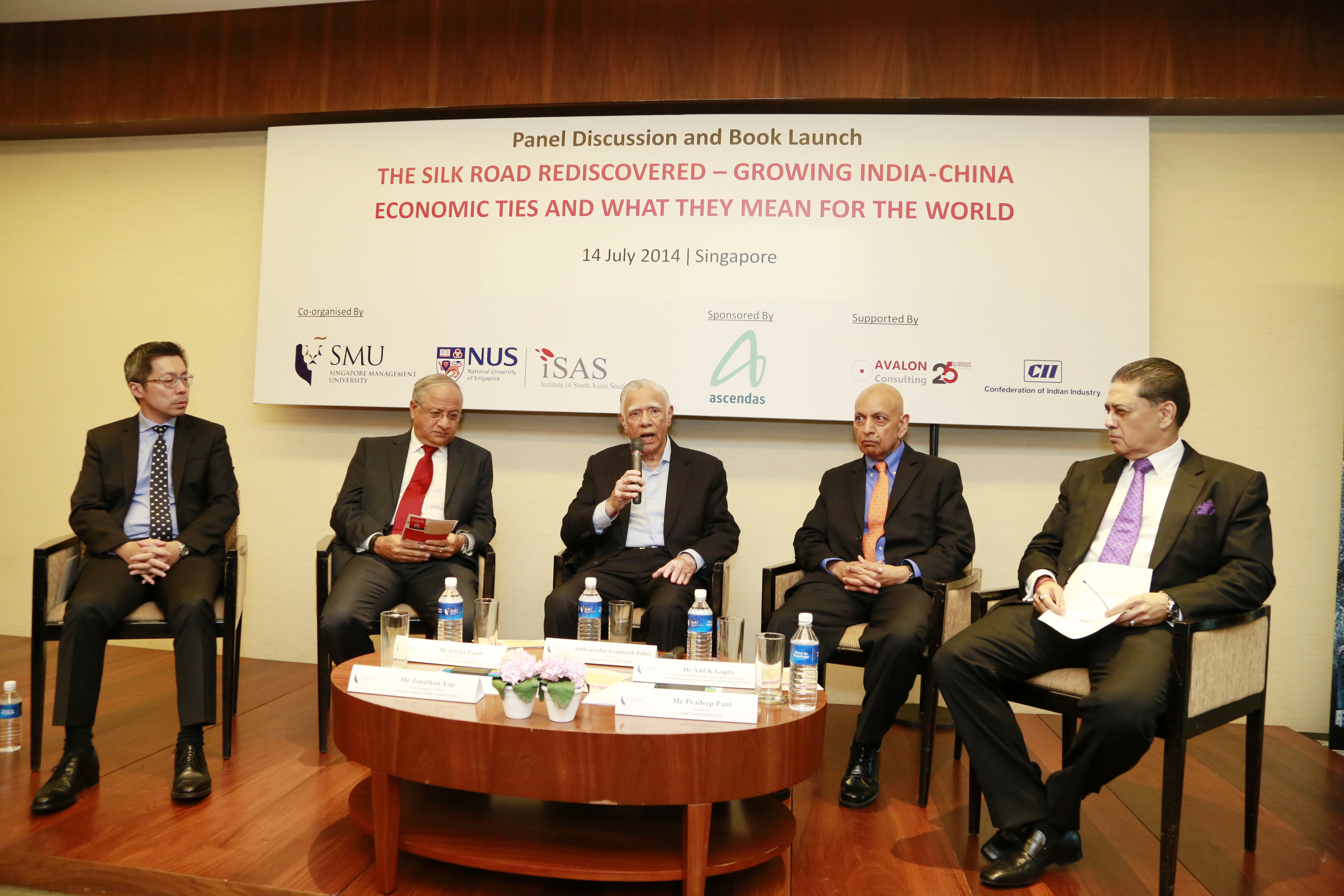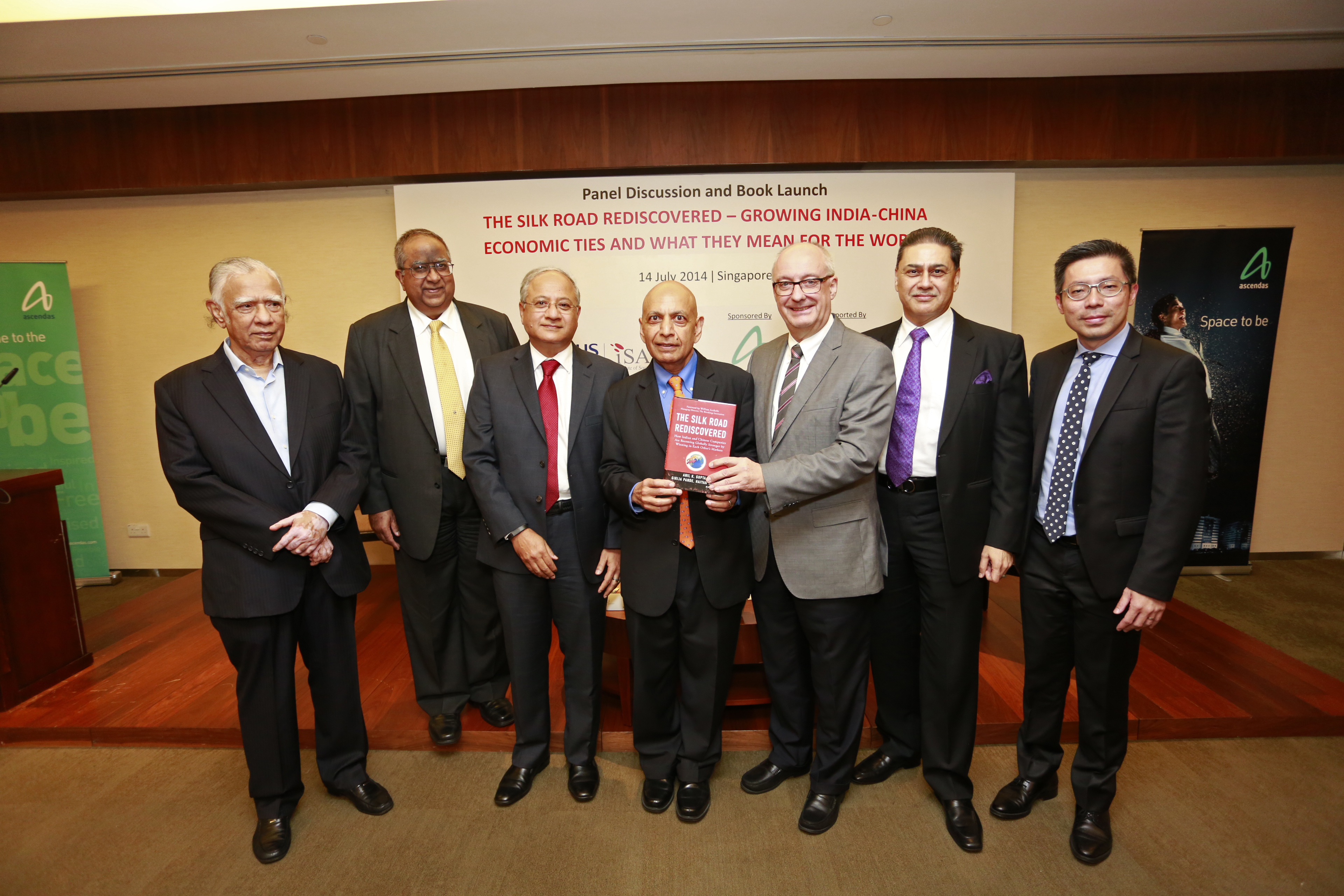 The Silk Road Rediscovered was launched in Singapore on 14th July 2014 and was attended by more than 130 dignitaries.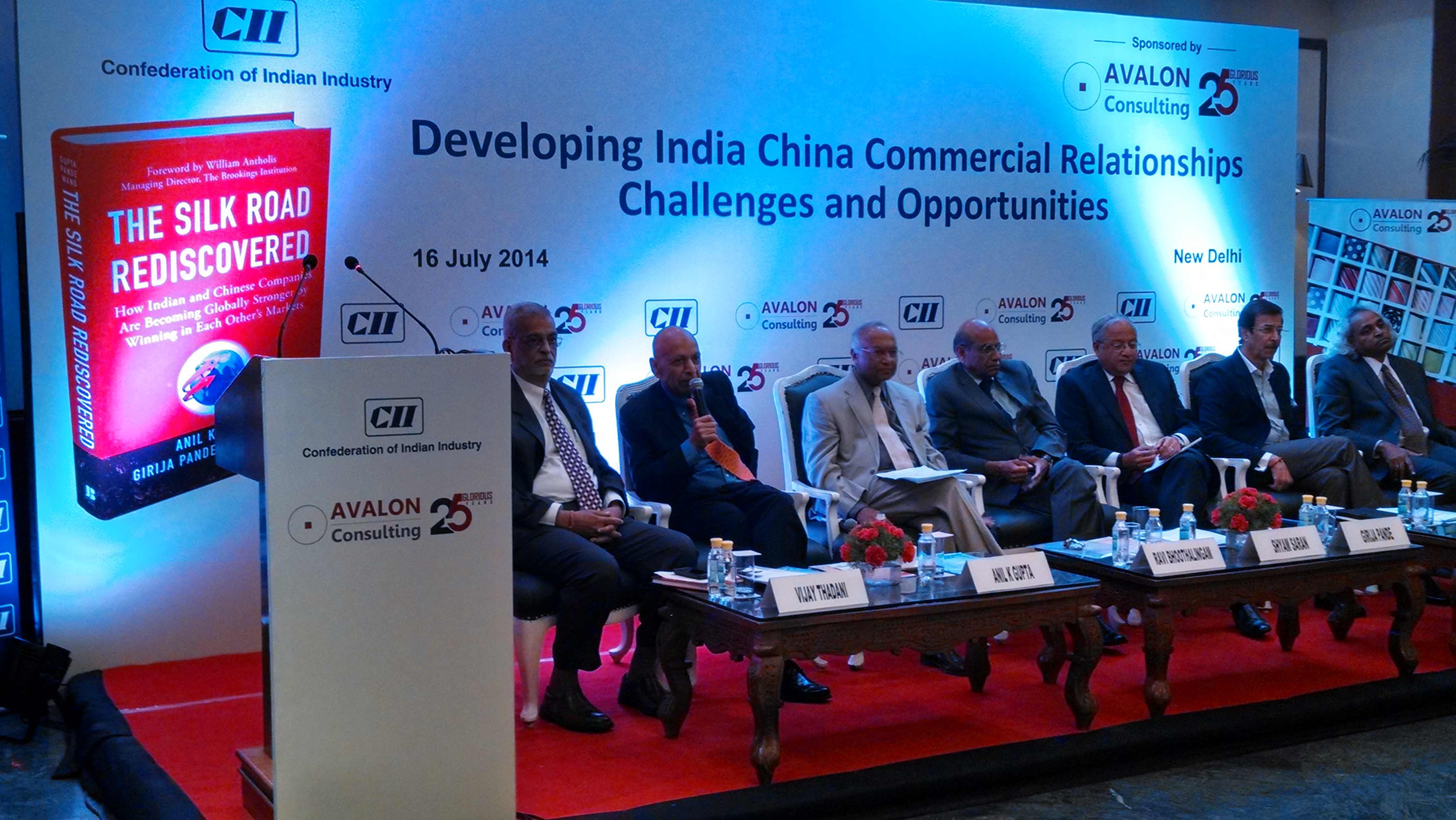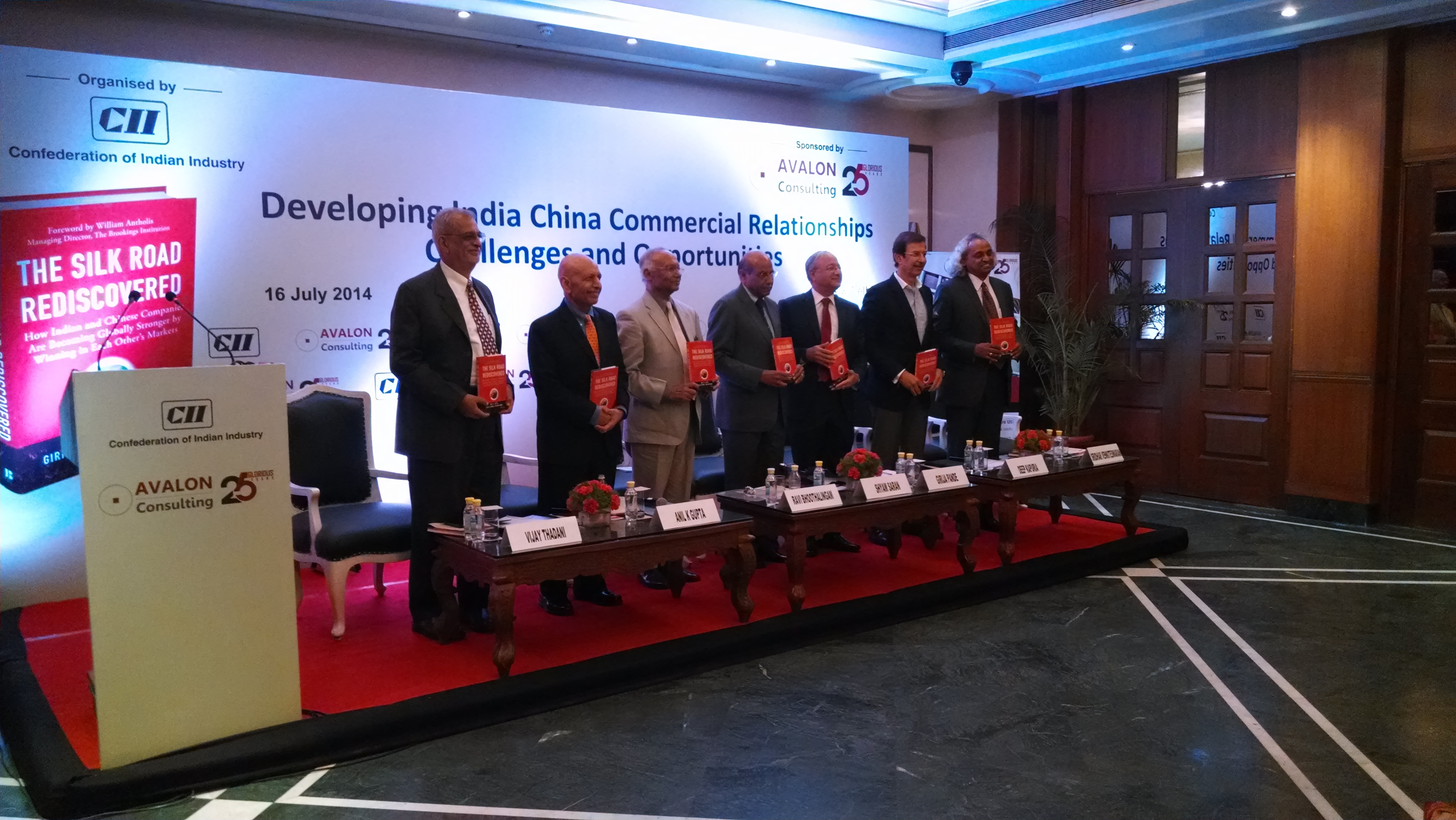 Book Launch at the India Habitat Center, New Delhi on 16th July 2014.