Message from Wiley India's Country Lead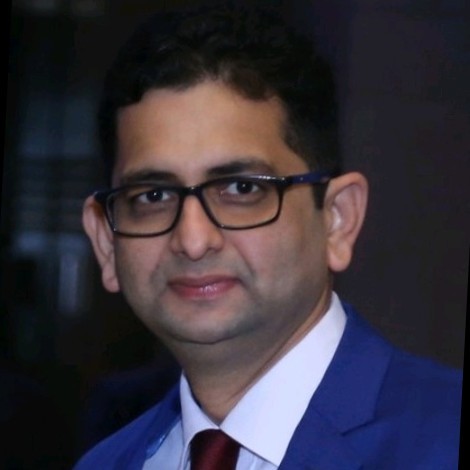 Connect with Ritesh :
At Wiley, we are ardent believers in lifelong learning, and guided by this principle, we help people get where they want to be by partnering with educators and institutions globally and finding exciting new ways to make learning better. We show employees new ways to achieve their goals, earn certifications, and advance their careers while helping employers find the top talent needed to get ahead. We partner with authors, societies, and libraries to publish and enable access to life-changing science as we firmly believe that together, we can change the world.
Closely integrated with Wiley's global business objectives of Enabling Discovery, Powering Education & Shaping Workforce, Wiley India is deeply committed to its employees, partners, customers, and communities.
We enable discovery by giving knowledge-seekers the content, tools, and resources they need to continue their journey. We power education by making education more practical and useful for students as well as professionals. This is facilitated via our meaningful partnerships with institutions of repute which are poised to shape the education of tomorrow. ​ We shape workforces by bridging the gap between education and employment. Our endeavors across this business objective help employers find and develop the best talent and get employees equipped with the skills that they need to achieve success in their careers and beyond​.
For over 200 years, Wiley has been known and celebrated as a venerable global publisher. Building on our long history of innovation and adaptation, we have become a worldwide leader in career-connected education as well as scientific research. Today, Wiley has a portfolio of diverse businesses focused on research, books, online learning as well as talent deployment.
In Wiley's global success story, Wiley India and its employees have always played an integral role. It is with their constant dedication, support, and hard work that we have been able to make a positive impact across the world. With our employees' continued trust and support, Wiley India is committed to achieving many more milestones and successes.
At Wiley, we deeply embrace the concept of giving back to communities. Wiley India's CSR initiatives are driven by the purpose of encouraging young talent from underprivileged communities, especially women and girls, to become 'Atmanirbhar' (self-reliant) so that they can stand on their own feet and are able to contribute to India's growth and development story. Along with our partners' support, we provide skill-based and vocational training to underprivileged children and orphaned girls and aid them in leading a meaningful life full of respect and dignity. As we move forward, we will continue to make a positive and meaningful difference to many more lives and livelihoods.
Thank you for your continued trust and cooperation. We truly appreciate your humble contribution.
Ritesh Kumar
Senior Director - Research & Country Lead
Wiley India