Wiley participating in the New Delhi World Book Fair, 2015
Wiley is participating in the 41st edition of the 'New Delhi World book Fair 2015' (NDWBF), scheduled to be held between 14th-22nd February 2015 at Pragati Maidan, New Delhi. The biggest trade and exhibition event of the country, centered around books and publishing, brings together a multitude of publishers, authors, corporate, educational institutions and general reading enthusiasts. This year, Singapore is participating as the Guest of Honour country at the Fair.
Wiley, a key participant at NDWBF over the years, would showcase its rich and diverse spectrum of learning solutions across traditional and new age media, at the exhibition stall.

Team Wiley invites its customers, channel partners, associates and patrons to visit the exhibition stall from 14th – 22nd Feb. 2015.


We are at:
Pragati Maidan, New Delhi.
Hall No. 10, Stall No. 115 - 122 - General & Trade Books
Hall No. 14, Stall No. 127 - 128 - Science & Technology
Visit our stall and get great offers discounts and win exciting prizes by participating in contests. Here are a few exciting offers:
Offer

s

Details
For Dummies T-shirt Free!

Buy For Dummies books worth Rs. 1000 or more at the Wiley Stall from 14th - 22nd February 2015 at the New Delhi World Book Fair 2015 and get an exclusive For Dummies T-Shirt Free

Get 20% Extra Discount on Amazon.in

Get an exclusive Amazon.in discount coupon with your every purchase at the Wiley stall.

Get 5% Extra Discount

Get 5% Extra Discount on your Purchase for Liking the Wiley India Facebook Page at our stall.

Win Our Bestselling Book

Participate in our simple survey and get a chance to win a bestselling book!
We hope to see you there!
Pictures from New Delhi World Book Fair 2014
For more such photographs Like us on Facebook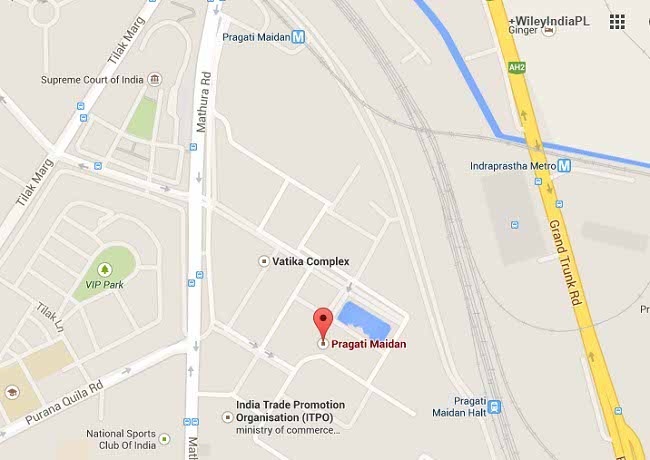 For more details you can visit the official New Delhi World Book Fair 2015 website here.